Jorge Herboso
My uncle died a few weeks ago. He had not been doing well. A bug bite from several months previous had given him significant problems, but he had avoided going to the doctor for a prolonged amount of time. It grew infectious and supposedly was subsequently fixed, but this lax attitude of not going to the doctor when he really should may have played a part in why he died so prematurely.
He died in Bolivia. The original plan was for him to go there for only a couple of months. I helped to buy him a chromebook so he could continue to get online easily while he was there. But he fell ill again, and his delay in going to the doctor caused him to extend his stay by two months. Near the end, he was writhing in pain at home, but still had not gone to see a doctor over the issue. My father, from a hemisphere away, had to call family in a nearby city to get them to force Jorge to go in to see a doctor.
A part of this is machismo. Some of it is the idea that nothing will happen to
us
. Another portion was Jorge's strong religious belief, and his desire to not use traditional medicine whenever he could get away with it. I used to participate heavily in skeptic forums dealing with beliefs just like that. Although I don't post in skeptic forums much anymore, I still occasionally post links to
whatstheharm.net
whenever I hear a friend or family member talk make the case that there's no harm in allowing people to believe incredulous things.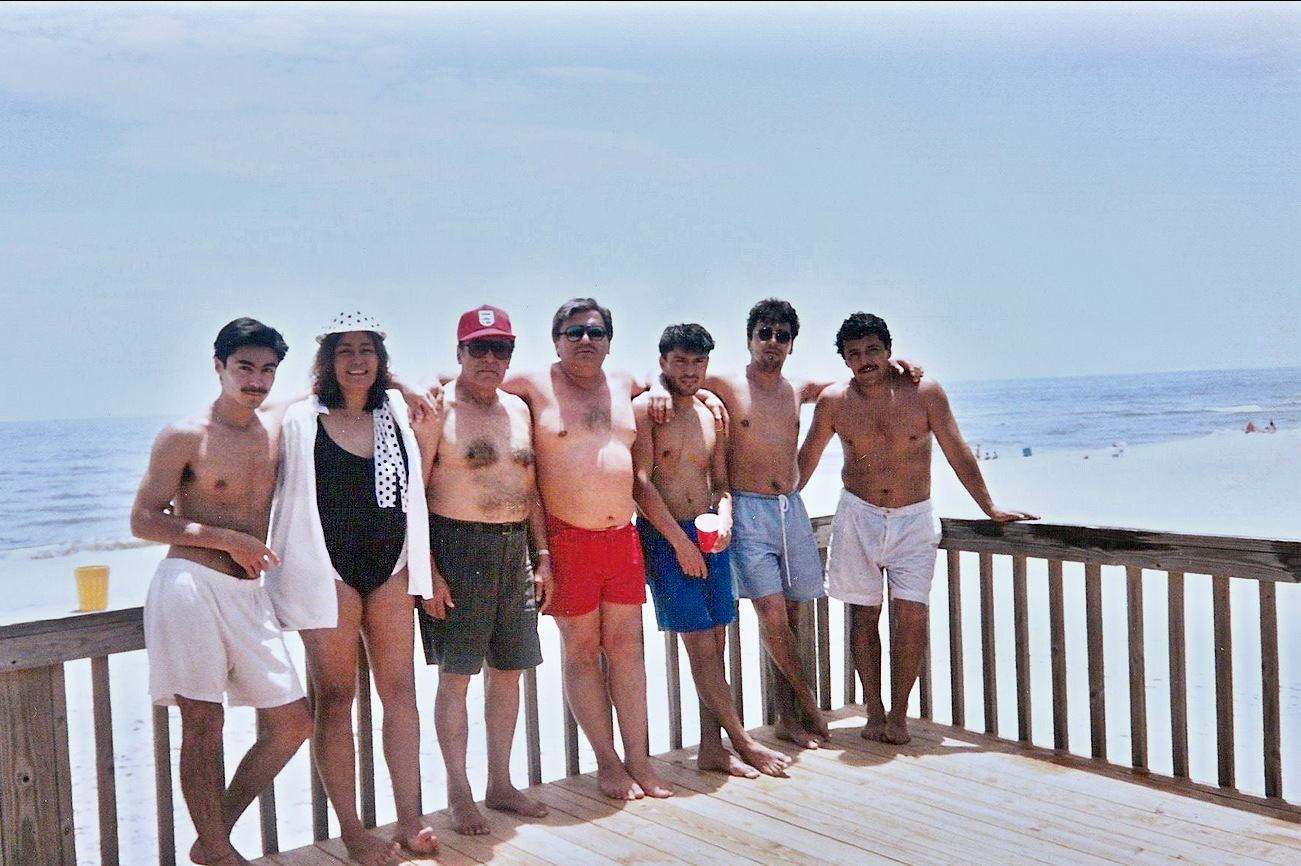 Carlos, Sylvia, Ruperto, Jorge, Marcos, Chalo, and Fernando
My strongest memories of Tio Jorge are from when I was a child. I remember interacting with him several times in Alabama, especially during a family reunion we had in the late nineties.
I loved the way he would yell out a
grito mexicano
whenever he was particularly into a song. I loved the way he would smile and laugh when in the company of his brothers. I loved how, when my father would talk about him, it was always to complain about how giving his brother was, to the point of it being to his detriment.
I did not like as much how he would mostly speak Spanish in my presence, despite knowing English, so I could only really understand him only a small portion of the time we spent together. I did not like how he wore his religious beliefs on his sleeve later in life, nearly always commenting on whatever the topic of conversation was by bringing up God in one way or another. I did not like how he physically spanked me when I was very young. I did not like how he shied away from traditional medicine in times when he needed it most.
Jorge was exceedingly kind in his last years. He openly welcomed others into his home that badly needed the help. He would find them jobs and work to help get them back on their feet. He helped run an
Emmaus Retreat
, where immigrants can go to help amend broken marriages in a Catholic setting. He did much to try to make the world a better place, and I am very sad to see him die so early on in life.
If you want to see more about my uncle's life, please visit
his online rememberance page
.